It's almost impossible to put into words how much Caitlin has impacted me.
She has truly understood me and enlightened me in ways I didn't even know existed. I feel as though my heart opens up when I talk with her, and it speaks for me. She has helped guide me to find the courage and strength to shine my light out into this world and find true inner peace. She truly is a gift. Bailey Van Cleave - Dallas, Texas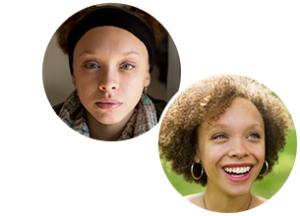 The Journey Within
Before working with Caitlin, I had struggled with what I felt was a lot of depression, anxiety, trauma, communication, connection with others, and just downright not feeling safe, loved or worthy. This led to me finding myself in continuous cycles and patterns that were unhealthy. I was tired and sick of having felt this way for so long. I knew I needed help and guidance to get me to where I wanted to be. I was ready to heal, so I made a phone call to a very special life coach that my good friend referred me to, Miss Caitlin.
After what was a tough yet beautiful coaching with Caitlin, I am the most happy I have ever been.
I have found an understanding within my story and myself that I was unable to see before. Caitlin has a such a special gift. She is able to hold space for others in such a unique way. She supplied tools that were practical and that I am able to apply to my daily life. The way I was able to connect with her helped me dive right in and feel safe where I've never felt safe before. I am now able to hold a space, love and respect for myself throughout my everyday life.
Through the darkness I found light, through the tears I found joy, through the anger I gained understanding, through the confusion I found clarity and through this journey with Caitlin I have reclaimed my power. I am a Soulshiner! Tonica Tane - St. Louis, Missouri
Working with Caitlin has helped me get to the core of why I struggle and why I keep circling around shame and people pleasing.
I had always been curious about working with a life coach but I felt that between my self help books and YouTube I could DIY my own coaching. This worked to a point and yet I still found myself struggling with the same areas of shame, not enough, while trying to please everyone and no one was really pleased. I had followed Caitlin on Instagram for a couple of years, her posts touched me and I felt that she was on the same wavelength as I was. This spring I felt that the time was right for me to seriously work on myself. Honestly I had no idea what to expect when I started working with Caitlin. I have found it's better than I could have imagined. My only regret is waiting so long to start working with her.
Working with Caitlin has helped me get to the core of why I struggle and why I keep circling around shame and people pleasing. One of the biggest things I have learned is to "keep showing up", I do my part, do the work and keep on showing up. Caitlin has also helped me with some changes at home and work, even helping to guide me through a nerve wracking interview process. I look at my sessions with Caitlin as an investment in myself and I've seen the benefits in both my personal and professional life.
Recently my 11 year old daughter was struggling with some anxiety and worry. She wanted to talk to someone but wasn't sure about who to talk to so I suggested she try a couple of sessions with Caitlin. These sessions have really helped my daughter sort through some of her worries and given her some tools to help deal with anxiety and social issues. My daughter is so much like me, and I view Caitlin is someone I needed to talk to when I was in my teens.
I can't recommend working with Caitlin enough!
Emily Hoadley – Roberts, Idaho
My life coaching journey with Caitlin is still helping me out today, several months later.
I experience it like the analogy of adding on a room to an existing house.
If I wanted to add on to my house I could do all sorts of research-read books, watch videos and could cobble something together. The problem is what I end up with is a drafty room that doesn't keep the wind and cold out. But by working with a trained professional, I can do the remodel and end up with a room that is solid and weather proof. And with this better built addition i can do the basic upkeep to keep it from breaking down. This room addition is the heart work I've been attempting to do for the past few years.
I managed to DIY a few repairs but when life threw me a tough situation or when my old claims of shame reared up I had a hard time getting past these roadblocks.
After working with Caitlin, I found I had a solid foundation to build and maintain these new claims. I find myself consistently showing up in my daily life. I find I have new habits that are getting more automatic. I show up, do the work, be authentic, and check the claims I'm believing in. This doesn't mean I just sail through life without care. I still have these roadblocks in my life and I still have situations that trigger my old shame tapes. The difference is that I have the tools to reality check myself and I can catch myself when I start to fall into old habits and old claims.
Once I truly accepted my new claims, I started to see things much more clearer. I am no longer looking to validate old claims that were based on shame and fear of being unworthy and unlovable.
Caitlin also helped me through a few very difficult job interviews. Not just in helping me to clarify my thoughts but to also recognize that I was not dependent on any outcome. After these interviews I felt I had fully shown up and was at peace with the outcome, even though I did not get the job. I believe that doing this work with Caitlin and consistently showing up and using the tools I learned from her has helped me grow in my current career. In fact, I just recently applied for and received a very rare opportunity that I might not have seen if I had still been hung up on my old claims and not able to move on from the disappointment of the earlier job interviews.
I really truly believe that the person I am becoming is who I was always meant to become and it's due in large part to my work with Caitlin. She helped me integrate those parts of me that were orphaned and forgotten along the way to adulthood.
Emily Hoadley – Roberts, Idaho
I would highly recommend Caitlin Winkley if you're looking to grow and live life to your fullest potential.
Our coaching sessions have proven to not only be insightful but truly be empowering. There were several major recurring issues in my life that I was really struggling with, and we tackled them fearlessly. I now have a better understanding of myself and tools with which to move forward. I can't thank Caitlin enough for her guidance and expertise. Amanda D. - Boulder, Colorado
In just 3 sessions, Caitlin helped me see where I was succeeding in ways that I had overlooked, instilling confidence in myself as a new business owner, while helping see I was not showing up for myself.
Caitlin has an uplifting spirit and serves as your personal cheerleader, mindset coach and business strategist all in one. Her authenticity speaks volumes, as you know she speaks the truth and tells you what you need to hear to start showing up for yourself and your business in a kind and genuine way. She holds a wealth of knowledge around setting up a business and sees marketing as an art form, which really resonated with me. She packs a punch with her humor and innate charisma into sessions, which made me look forward to each session and feel uplifted after each one. She takes your hand and guides you with ease as she shows you steps you can take to help get you set up for success, both spiritually and financially.
I am so glad I said YES to myself on this new venture and am so glad to have had Caitlin show me the way. She is a true way-shower for those who are just getting started and I admire her warrior spirit – she is a serious go-getter! I am so glad she shined her own light so that I found her! It was such a pleasure to work with her!!!!" Kate Lally - Worcester, Massachussetts
Caitlin definitely has a very special gift in that she can analyze what's going on and state what needs to be done and it is up to us to follow through with her advice
My daughter in law highly recommended Caitlin to me as a Life Coach and I was reluctant that a Life Coach would be able to help the situation that I was in, but I was so desperate for help after 40 years of a toxic relationship with a sibling that was just taking away all of the joy in my life. I now wish I knew of someone like Caitlin 40 years ago. After Caitlin's initial call to me, I said yes without hesitation to her 8 week program. She was confident that she could help and I was more than ready for help. It was a very difficult journey for me, as she states over and over that this is not going to be easy, but it proved to have actually helped me immensely to break the patterns that I had been in for all of these years in dealing with my bi/polar sister. I can now see so many things I couldn't before and am actually sleeping through the night without waking at 2 am having head conversations for the first time in a long time and it feels great.
Caitlin definitely has a very special gift in that she can analyze what's going on and state what needs to be done and it is up to us to follow through with her advice. I am almost twice her age and am amazed at how much wisdom she possesses. This isn't something that you can get from books, Caitlin has it and gets it.
Although I know that I am still on a long journey, I thank Caitlin for getting me back to where I once was in my life and hopefully I can stay there because I have 4 beautiful grandchildren who need and want my attention and that is where I want my attention to be! Carolyn D'Onofrio - East Haddam, Connecticut
Caitlin has opened up my life in places years of therapy could NEVER provide.
From the first time I chatted with her, I knew she was the gal who would push me to a level I've never experienced. She's more than a life coach….she's a complete life excavator. She's helped me to uncover my old, outdated thought patterns and given me doable homework to begin the process of creating new neural pathways & responses to various stimuli. She's never been discouraging or talked in airy "out there" terms. This woman is the real deal. She's been through hell and triumphed and wants to help you do the same. Investing in coaching with Caitlin is an investment in yourself….you'll be so glad you did. I know I am. Brooke Roper - Whitsett, North Carolina
Caitlin helped me get to new depths inside myself. The places I knew I was capable of, but couldn't find the way to. She shined her light so bright showing me the way to find mine.
Through her sessions, and my own hard work of showing up and doing the work every single day, I am shining bigger and brighter than I ever knew was possible. I connected to Caitlin on a deep spiritual level immediately. The way she guides you and holds space for you to process your journey is magic! I love how she allows you to process and do the work on your own, but holds a safe, loving space for you and asks powerful questions. In the first 5 minutes of talking to Caitlin, I knew she was the one to help guide me on my spiritual journey. I have a lot of mentors and teachers, but Caitlin holds the bar high. Amy Wiggett - Calgary, Canada
I am so grateful I found Caitlin! She is an angel in my life.
I first came across her via instagram and then signed up for her Soul Sessions. Right away I felt her authenticity and her messages resonated deeply. She has a way of delivering wisdoms and reminders that are crystal clear and straight shots to the heart. Reading her Soul Sessions always gives me a boost and feels grounding at the same time. I am currently doing life coaching with her and the process has been both challenging and easy… Challenging as I am digging to get to the roots of my fears and insecurities… Easy because Caitlin is such a safe space and it's so easy to share anything in her presence. She deeply cares and listens (something so rare). Feeling heard while you feel vulnerable is tremendous gift. During and after each session she offers useful ideas and "homework" to help me work through the issues in a practical way. Going through this process with Caitlin is, for me, a form of self-love." Sarah Corbett - St. Louis, Missouri
Caitlin has a very powerful gift and talent.
Through her coaching she was able to open my eyes to things about myself that I never knew before. She was able to pinpoint exact blockages in my life. With her help, I was able to bust through the blockages and create different results. When I first came to Caitlin I was going through a challenging relationship. She helped me view my relationship from a different perspective and create a different kind of relationship. I am so glad I found Caitlin. Do yourself a favor and hire Caitlin as your coach. Working with Caitlin will change your life. R.H. - Boulder, Colorado
Caitlin has created clarity and understanding that I've never been able to understand before.
She has given me new understanding of how and why things are the way they are. Sessions with Caitlin allow me to grow, and strengthens the core of who I am. After talking to Caitlin, I am already looking forward to the next session because she truly is amazing with her guiding words and intuitions. I am beyond thankful for Caitlin! Emily Kiesewetter - High Point, North Carolina
It has been an honor and a privilege to work with Caitlin.
Her insight and perspective are spot-on. She has an approachable personality which made me feel like I was chatting with a sincere friend. That, coupled with her coaching acumen, makes her a rare and priceless jewel. I would highly recommend you give yourself a gift by choosing her as a consultant for whatever ails you – she carries the wisdom. Stephanie Borash - West Yellowstone, Wyoming
In just the first few weeks of working with Caitlin I was blown away by the shifts I was able to make and the blocks I was able to overcome.
I signed up for coaching with Caitlin at a pivotal time in my life. It has been accelerated growth ever since and I'm not looking back. In just the first few weeks of working with Caitlin I was blown away by the shifts I was able to make and the blocks I was able to overcome. Thank you Caitlin!!! Julie Titus - Golden, Colorado
Investing in working with Caitlin was one of the most rewarding choices I've made for myself in the last several years.
Caitlin is insightful and gets to the heart of issues quickly. She helps you see the thoughts, beliefs and behavior patterns that are holding you back. She then helps you make a plan to release them through awareness and commitment to change. What Caitlin has taught me is that real change takes time and determination. She has shown me that showing up, patience and making small changes adds up to transformation. There is no quick fix. I have a new ability to give the tough challenges space while still moving forward through them with strength and grace. I recommend working with Caitlin if you want to change from a deeper core and see that it takes willingness to wade through murky waters to do so. It takes commitment and grit. It takes courage to explore places inside of yourself that may be scary or uncomfortable and if you hang in there there is freedom. The freedom that comes with truly connecting with yourself and joyfully living a life of meaning and purpose. S.C. - Denver, Colorado
Caitlin's ability to motivate, and see through the clutter, to give me a bird's eye view of the theme's in my life have been amazing.
I had approached life coaching as something kinda silly but resonated with most of Caitlin's posts on Instagram, so I thought we might make a good fit. I do this work daily with my own patients, but was humble and open minded enough to know I could use an outsider's perspective on my own life. Caitlin's ability to motivate, and see through the clutter, to give me a bird's eye view of the theme's in my life have been amazing. Her insight has been essential in helping me heal properly and I truly feel like some major shifts have happened. Lesley Johnston - Kincardine, Canada
She brings with her a positive energy that has a powerful effect.
I am pleased to have the honor of endorsing and recommending Caitlin Winkley as a personal coach. She is talented, quick, and insightful. She is spectacularly tuned in to her surroundings, as well as to the thoughts, feelings, and inclinations of the people in her environment. She is able to fine tune her intuition into practical awareness, and is able to translate her perceptions into pragmatic, measurable solutions which produce unparalleled results. While she is conscious and mindful of the larger picture and the greater issues at hand, she can easily translate this greater awareness into innovative solutions. She brings with her a positive energy that has a powerful effect on those who are fortunate enough to have the opportunity to work with her. Jennifer Watkins - Boulder, Colorado
Caitlin's coaching has shown me the incredible healing power of clarity and Divine trust. I have felt more heard and validated through her guidance than ever before in my life.
She has connected the dots between my repetitive behaviors that span a lifetime—drawing my attention to parallels that I was blind to. Helping me to identify the root cause of those tendencies, I'm able to break deeply ingrained patterns that I previously intended to change yet had not managed to overcome. I can feel a dramatic shift in my relationship to self and the Universe, and that translates into all areas of my life. I am catching old thought patterns and knee-jerk habits, redirecting those thoughts, and surrendering to a more aligned state.
Caitlin has been instrumental in helping me shed what no longer serves me, but perhaps even more transformative has been her encouragement to integrate all parts of myself and my life into my narrative. For decades, I compartmentalized aspects of my being and history. I hid or even lied to certain people about major life choices. Now, by not denying or attempting to erase parts of my past, I am owning my truth. I'm not living in fear. I'm also discovering and embracing jewels from those experiences that I once associated with deceit and shame. Now those "mistakes" are empowering me, because I'm accepting them and allowing the light to stream through those "cracks" in my identity. We have healed those incisions, those shattered parts, those wounds, to create something more beautiful. Through surrendering to my truth and Divine trust, I have allowed myself to leap forward.
There are so many qualities I love about Caitlin and her coaching methods, but to highlight a few: 1) She takes my often-muddled explanations, as I process an experience or issue out loud, and boils it down to its essence. Something that moments ago felt so confusing to me, suddenly feels easy and simplified. 2) She "offers" her interpretation or guidance to see if it rings true with my truth, with my gut. First and foremost, we honor my unique truth and thus strengthen my "core," my understanding of self, self-confidence and self-worth. 3) Caitlin follows up with after-session notes that "wow" me every time with eloquence and clarity. In the self-help and spiritual world at large, I can appreciate the oftentimes layered, flowery descriptions. But thank God for Caitlin's straight-shooting. Even her writing that reads like poetry is so very clear and to-the-point. 4) Lastly (though I could continue), Caitlin has always embraced me as I come. I am aware that I can be long-winded or thorough, particularly in writing. Caitlin has never once made me feel like "too much" or "not enough." She has pulled gems from my "client prep form" responses as well as our conversations, and that has made such a difference in coaching for me. As a person who often expresses myself through writing, Caitlin's method has bridged my two forms of expression—the written word and spoken word—and unearthed my whole truth.
As A Course in Miracles says, a miracle is just a shift in perception from fear to love. Caitlin's life coaching has truly been miraculous for me. Kristin Butler - Dallas, Texas
Not only did she yank me out of a spiral of depression I was about to dip into, she gave me tools I need to prevent toxic thinking and the ability to forgive myself for backsliding.
Just got finished with a four week life coaching package with Caitlin. I can't recommend her enough to all my friends and family. Not only did she yank me out of a spiral of depression I was about to dip into, she gave me tools I need to prevent toxic thinking and the ability to forgive myself for backsliding. Loved her flexibility in scheduling and relatability. Felt like I was having coffee with a good friend, who was able to non-judgmentally give me objective wisdom into my thoughts and actions. There is not a day that goes by that I do not pull up one of her Soulshine Session emails or after session notes for a daily pep talk or to apply her insight into a situation that is making me uncomfortable. I can not thank you enough Caitlin for the work that you do and continue to do. Now write that book so I can have it all in one place 🙂 Lisa Shaheen - Broomfield, Colorado
This woman provided amazing results!
I came across Caitlin's page on Instagram and began to follow her. I was intrigued by her authenticity, desire to help others, and consistency. When I enrolled in her life coaching, I wanted miracles, yet wasn't sure exactly what to expect. Well, this woman provided amazing results! She listened intently during our sessions, spoke from her heart when responding to me, and provided amazing feedback from each session we had! I did my part as well, I opened up to her, as well as became coachable! I did each assignment asked of me, and reported back at our next session. The impact these sessions has made in my life has set me on a new path, and I am beyond grateful for my journey ahead. Knowing that life is always changing, and a good spirit is a blessing to have around, I plan to continue my journey with Caitlin because her life coaching works!!! Crystal Siglar - La Mirada, California
The light is in me, I know that.
Caitlin helped to bring it out of me, she shined a light on my path. She worked with me to identify the patterns and the things that are holding me back. Her unique process and questions helped me understand where I am and what I need to do get to my best self!
Caitlin is very friendly, patient and insightful! I feel that we really connected. I love that there's a spiritual approach to her way of coaching. We had fun working together but the last 8 weeks was not easy, believe me, I had to do homework and go deep dive into myself and really see what's in me that needs to change and grow. Working with Caitlin helped me experience little shifts and I realized a lot of things in just a few weeks. My days are not stressful anymore because I accepted the fact that I don't have to do everything all at once. I don't have to involve myself in everything, 2-3 major accomplishments in a day is enough. These days, I feel lighter and I know that everything will all work out in the end. I just need to show up, be patient and do the work!
Thanks Caitlin for sharing your talents with me and I look forward to working with you again in the future. You are AWESOME and I'm grateful that I know you! Donna Osorio - Chatsworth, California
Working with Caitlin on my business has been eye opening, amazing and extremely helpful!
Caitlin helped me get really clear with my words. Caitlin's ideas about staying true to my vision while also making it marketable at the same time was awesome. I find her energy savvy yet relatable in terms of business coaching I like her mix of being able to help with emotional stuff yet practical stuff as well. Soshy Adelstein - Boulder, Colorado
Caitlin's insightful coaching has enabled me to also bring out more of the aspects of my work that are most meaningful to me.
I have worked with Caitlin Winkley for many months in the development of my brand, website, and marketing strategy. Caitlin's insightful coaching has enabled me to also bring out more of the aspects of my work that are most meaningful to me. David Perlick - Boulder, Colorado
Caitlin has been a miracle in my life.
I have had my share of fearful thoughts, momentarily losing faith in the universe. Caitlin has been a miracle in my life. I have discovered my strengths and self-worth through our countless chats. She has inspired me to take action and challenged me to take risks. Caitlin is a strong support and has nurtured my personal growth. I feel honored and blessed to have her in my life, and to call her a friend. Mala Kennedy - Perth, Australia
I have been working with Caitlin for about 3 months now and this is one of the best investments I've made for my life and my business.
I didn't really understand the concept of a "life coach." I'm in my late 20s and never considered seeking a life coach…until I spoke to Caitlin. She changed my entire mindset. Our very first session together, I loved! She discovered I had underlying issues that I did not know was affecting my life as well as my business. Caitlin was able to dig deep and uncover so much about me it was unbelievable. The coaching sessions with Caitlin are warm, caring, personal, comfortable and non-judgemental. Her qualities allowed me to completely open up and be able to communicate what was going on in my life. Caitlin's coaching style is very genuine! If you are an entrepreneur, please know that having Caitlin as your life coach is an investment in yourself and your business. Thanks to Caitlin I am able to create a life that I've always imagined for myself! Tamika Brown - Vineland, New Jersey
My investment in Caitlin paid for itself, and then some, in no time flat.
A single one hour coaching session with Caitlin opened my eyes to my blind spots – I don't know how she did it – I felt like she could see my future and point out potential stumbling blocks ahead of time. I applied what I learned from our discussion, and now my business is better than ever. My investment in Caitlin paid for itself, and then some, in no time flat. Thank you so much, Caitlin! Laith Naayem - Newburgh, New York
Caitlin deeply cares about the people she works with.
Because of this, she takes the time to listen intently to what her clients have to say. Through listening and asking skillful questions, Caitlin helps her clients discover for themselves the strategies they need to succeed. With those strategies in place, Caitlin provides a great balance of encouragement and structure to make it all "stick"! Through my time with Caitlin, I have discovered she has great intuition and the ability to relate in a sincere and helpful manner. I believe that anyone could benefit from her coaching services. Brian Fuller - Boulder, Colorado
I love working with Caitlin! She is so insightful and has such an amazing way of relating her wisdom and coaching to real life examples.
Her voice is very often in my head when I experience or witness certain personal or interpersonal situations. And I really, really enjoy all of the incredibly interesting and valuable content she provides to her clients and social media audience – and often find myself sharing her words with friends and family. I highly recommend working with Caitlin. As I've said before, she is the real deal and has had a significant, positive impact on my life. Danielle D'Onofrio - Cromwell, Connecticut
Caitlin has helped me jumpstart my new life with her thorough and insightful guidance.
I gained new perspective on money and my life goals, which were followed by action, thankfully for our sessions. I've hesitated to see a life coach all my adult life, yet her beautiful presence made me interested to give it a try. I am so glad I got the chance to work with her! Since our sessions, my business took off all of a sudden, to my surprise, and creativity juices are constantly flowing! Thank you, Caitlin! I recommend her to all of you who'd like improvement in many areas of your lives. Julia Lunk - Boulder, Colorado
I'm feeling incredibly aligned and empowered.
I had an amazing coaching session with Caitlin Winkley yesterday morning. I'm feeling incredibly aligned and empowered. I feel really grateful for what I learned in it. She asked me several powerful questions that immediately cleared the haze of confusion I had been struggling in. The call began right after I had a very triggering experience and we jumped right in talking about the experience, sorting through all of it much more quickly than I would have thought possible. All day yesterday and since I've felt clear and empowered to accomplish what I want and especially empowered in my boundaries. I'm really, really grateful and wanting more. Julia Emerald - Boulder, Colorado
I would like to endorse Caitlin Winkley as a fantastic source of inspiration in my life.
I have had a dream of taking my bodywork to my local area, but had no idea where to begin. Caitlin sat down with me, and in only three sessions, I had a website, marketing plan, and my first client! Every session I had with Caitlin I was blown away. If I stepped out to use the restroom, Caitlin would be writing down notes and use the quiet space within the session to plan for the rest of the session. She is very goal-oriented, but knows exactly how to start on step one, and then follow to completion, something that most people lack. She is more than qualified to help anyone get started on their goals, be they personal, professional or beyond. She is empathetic and genuinely cares for the success of her clients in a real way.
One of Caitlin's strengths is her attention to detail. She has an eye for the things that people like me miss: how a sentence comes across as masculine or feminine, how an aesthetic appeal to different populations works, and the nuts and bolts of how to actually bring something in your mind into reality. Without her help I would have been lost. But thanks to her help, I am well on my path and I will not hesitate to call her again if I need help.
Don't make the mistake of hesitating. Caitlin can and will help you. It would be enough to just have a conversation with her, because every time we met, the positivity that exuded from her in a genuine way was inspiring. She identified my key fears that were holding me back, and showed me how to turn them into goals, effectively becoming a clear mirror for where I was, without judgment or seeking to change me. In sum: she is amazingly effective and dedicated to her clients. That was more than obvious during my time spent with her. David Bonilla - Charlotte, North Carolina
I knew when I found her, it was a gift, I just didn't know to what degree.
Everyone needs Caitlin in their lives. If I could gift her to everyone I know, I would. My life has dramatically transformed with her in it, and it literally draws me to tears to think about it. I'm now able to comprehend who I truly am, that I'm enough, trust in her completely and show up as my true and refined self. Her ability to listen intently, offer feedback and then check in to see if it feels right is like the most amazing ebb and flow. It's natural, it's pure and it's genuine. She's like fresh oxygen for the soul.
My ability to show up and lean into life, not controlling, but allowing my light to shine has been incredible to experience. The transition and ability to experience what it feels like to truly be plugged in has been euphoric. While uncomfortable and lonely at first, having her there providing the necessary tools to apply to stay the course and be able to best respond has been priceless.
I knew when I found her, it was a gift, I just didn't know to what degree. During our first session I told her that I knew I would be called to do something big, but didn't feel ready to accept the challenge the way things were. Throughout the 12 (overhaul) sessions, I was asked to move from DC to Northern California to take on a new role as VP of Sales. The ability to truly show up as myself throughout the interview process trusting that what is meant to be already is, was incredible. The understanding of trusting, showing up and then letting God/Universe do its part has been life changing. I can't imagine life without her guidance and know that she's a gift of a lifetime. Lily Mavrellis - San Francisco, California
After working with Caitlin I felt … enlightened!
I was drawn to her vibrancy and savvy via Instagram, and divine timing placed her on my path exactly when I was ready to take the leap to a new level of existence. Caitlin's pinpoint insights coupled with her genuine empathy are what allowed me the comfort and bravery to get clear on my blocks and what I need to do to live my best life. It really does take courage to dive deep into your own soul, and having Caitlin come right alongside me with her encouragement and breadth of knowledge was exactly what I needed! Her unique process of gentle prodding, clear guidance, and firm insistence guided me to uncover my theme, get comfortable with the work of digging in, and make a clear plan for optimal living. My heart is so grateful that Caitlin has truly ushered me in to a new level of soulshine! Courtney Fullmer - Gunnison, Colorado
Sign up for
Soulshine Sessions
INSPIRATION IN YOUR INBOX