Hey Soulshiner
HAVE YOU BEEN THINKING ABOUT BECOMING A LIFE COACH?
But, perhaps you have no idea how to start? Worry not, my friend, I have got you covered. I have created an all encompassing training that will teach you how to become a life coach and then how to go on and create a life coaching business.
My Soulshine Life Coaching Training is a very special program that I've put together that is a combination of my professional healing/coaching training, my personal experience of working with clients and my expertise on how to grow a business. Below you will find all of the details for my 6 month training which includes a 3 full day / 2 half day retreat towards the end for all participants.
Important to note, this is a very popular training. Space is very limited and slots sell fast.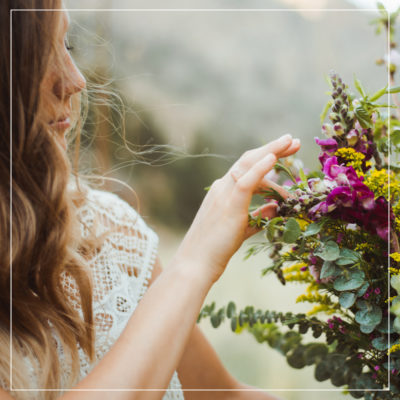 Fall Training 2018
My next training for fall 2018 is looking like it will sell out again. Drop your name and email to join to the list to receive an application to apply. Or you can contact me directly here.
WHAT YOU GET
6 months of training (personal life coaching, how to life coach others, how to create a life coaching business)
3 full day / 2 half day retreat (all inclusive, room + board) in Todos Santos, Mexico
A Course Book to accompany the training
Professional digital photos of yourself (photos taken at retreat)
A physical certificate of completion of the training
A badge for your website that says you've completed this training
A swag bag to take home from the retreat (super special goodies!!)
A community of other like minded women Soulshiners to connect with at the retreat
I always knew I wanted to be a life coach, even before I knew what that truly was. Then divine timing intervened and Caitlin announced her Life Coach Training the same week I scheduled a meeting with my boss to let him know I was leaving my job.  Thank you universe!  Our discovery call was all goosebumps and giggles, with my notes saying "this is HER" and "I can't believe how she immediately recognized my undeniable desire to serve."  
The pot of gold at the end of this journey over the rainbow with Caitlin was the retreat – an expertly executed combination of business and leadership lectures, life coach practice, and next-level self care.  Caitlin is a funny, fierce, gentle, wise bad-ass and I am forever grateful to have taken the leap into a new life under her guidance!
Courtney Fullmer
The Format
In order to be considered for acceptance into the training, you must fill out an application. If would like to fill out an application, please reach out to me here. If you get advanced to the next round, you will be asked to participate in a phone interview. Once accepted into the training, we meet once a week remotely for one hour duration coaching calls for 6 months. Towards the end of the 6 months we meet for 3 full days, 2 half days for a retreat at Pachamama Mexico in Todos Santos, Mexico. The retreat is held in January 2019 (for full retreat details visit here). The start date of the program is dependent upon when you get accepted into the training.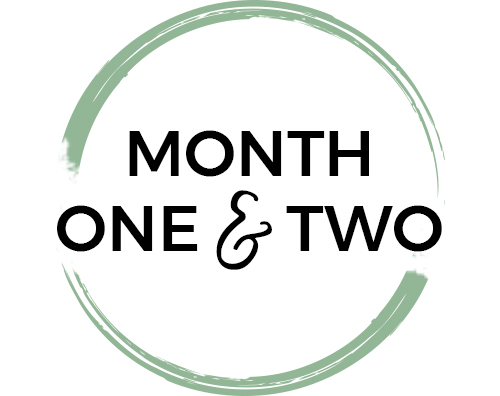 RECEIVING YOUR OWN PERSONAL LIFE COACHING
For the first 2 months you will receive personal life coaching from me. In order to be a life coach, I find it very important you that experience your own life coaching. You may have already had life coaching before and that's great! However, when stepping into a new life coaching career, there's so much that can come up for you around shining your light brighter, serving others, knowing your worth, putting yourself out there in a new way, claiming your innate gifts and so on. It's important we work through whatever may come up. In addition, I will help you identify your own unique story and messaging and how you will use that as your life coaching platform.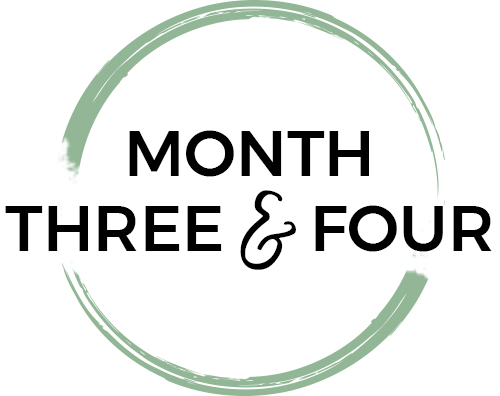 LEARNING HOW TO LIFE COACH
During the 3rd and 4th month we will cover exactly what it means to be a life coach and how to conduct sessions. We will go over technique and mechanics. This will include how to hold a session from start to finish. You will learn how to identify an overall theme in someone's life, how to spot patterns which funnel into that theme and how to recognize where someone is blocked. You will learn the basics of active listening, how to hold energetic space, how to read energy, session etiquette, how to build rapport with your clients and the basics of guiding people into their highest self. You'll learn how to step into your confidence as a leader, role model and how to show up from a place of knowledge and authority. You'll also learn the importance of authenticity and vulnerability as a coach.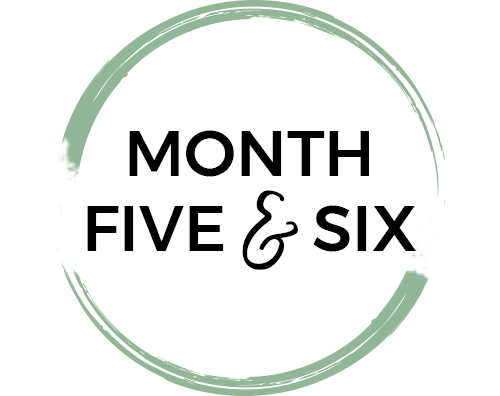 CREATING A LIFE COACHING BUSINESS
Now that you've received your own life coaching and have learned exactly how to life coach others, it's time to make a life coaching business. I will teach you how to create a killer website (website not included, just the knowledge) that attracts your ideal clients. I will show you how to create a solid social media presence. We will go over your Unique Selling Point, your message, your story, marketing (content) and how to build a brand. We will identify your best way for conveying your special message. We'll go over how to get PR opportunities, how to spread brand awareness, get published, get speaking opportunities and how to create a community. You can get as big or as small as you'd like. We'll identify your business vision and I'll help you take the right steps to make it a reality. We'll also cover the administrative side of things like documents, internal organization and scheduling.
Samples of materials you will receive:

The Retreat
This training comes with admission into one of my VIP curated soul journeys, aka retreats, that I host all over the world. The next retreat will be hosted at Pachamama Mexico, a stunning retreat venue with a boho-chic vibe set right on the ocean.
The retreat runs from January 15 – 19, 2019. The theme of the retreat is called Step Into The Light — A retreat designed to help reconnect you to your true self. The retreat will consist of organic, farm to table local, authentic cuisine (including snacks + fresh juice galore!), I will lead workshops designed to help you understand how your light uniquely gets covered over, how to identify your inner truth and then how to go on and show up in the world from that place of truth, yoga classes, salsa dance class, a sweat lodge led by a local shaman, and you will be lodging in the coolest adobe teepees with all the modern amenities.
Not to the mention the retreat venue itself is top notch, right on the ocean with a pool and fire pit as well. There will be plenty of downtime and breaks throughout the day. In addition, this is an opportunity to bond with other like minded women and create a special soulful tribe.
I began to see Caitlin share about Life Coach training and instantly-I was excited! I felt it was exactly what I needed at that point in my life. I was nervous that she wouldn't want to work with me because of some of my past struggles with addiction until she shared her story with me. After that I really believed that the course would be a perfect fit for me and that it would help me to use my story later to guide others.
After 8 weeks, I was able to change my narrative to myself about my life and about who I was. We spent the remainder of the training learning how to be a leader, live with integrity in and out of sessions and how to start a business and coach clients. My growth throughout the entire course and training is immeasurable. I no longer feel tormented by issues that I struggled with before and am excited to guide others, and help them see how much they have to offer.
The course ended with a retreat in Connecticut at the beautiful Smith Farm. It was gorgeous land and scenery. We learned from multiple workshops and I got the opportunity to work with other amazing ladies who were supportive of one another & were there to empower themselves. I highly recommend Soulshine Life Coach Training and am so happy I was able to part of something so phenomenal.
Kellie Redington
Your Investment
This training is all inclusive, meaning everything outlined is covered in the cost, except the cost of your airfare to and from the retreat center.
Total price: $7,000 USD
Payment plans: All payment plans require a 50% down payment ($3,500 USD). After the downpayment, you will make 3 monthly payments of $1,166.66. To make your downpayment, please purchase below. You will then be sent a payment plan agreement outlining the details of your payment plan.
Important to note, there are no refunds offered for this training. I am available for complimentary calls to ensure you feel comfortable with making an informed choice. Scroll below to schedule a call.
Mission Statement
When you step more deeply into the truth of who you are, you naturally inspire other people to do the same. Your courage gives other people courage. You shining your light brightly not only enlivens your own life, but it does so for all those around you as well. Come restore, relax and rejuvenate while you learn how to step more deeply into your truth which is what gives way to your inner illumination. Shine on, Soulshiner!
I am available for complimentary calls. You can ask me anything! Please contact me for any questions or to set up a call.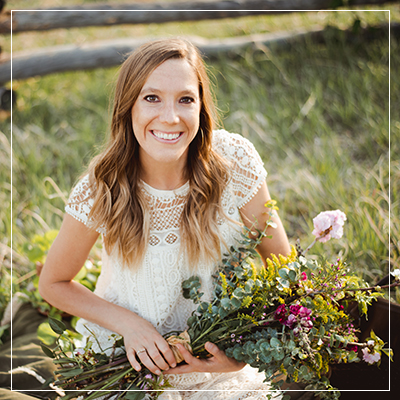 Sign up for
Soulshine Sessions
INSPIRATION IN YOUR INBOX