6 Figure Energy
Mastermind for Coaches
Welcome to the elite Mastermind for the driven, spiritually oriented Coach (any kind of Coach) who is ready to embody the energy of a 6 figure earner within every area of her life, and thus, create 6 figure results.
Is this you?
You're already operating at a high level of consciousness and showing up consistently for yourself in life and business.
and…
you know you are still destined for more.
You know you get to have it all – be wealthy, feminine, have incredible relationships, a healthy and fulfilling partnership / marriage and family, be revered as a leader within your community, have dream clients chasing you down to work with you, live a luxurious lifestyle and have a deep relationship with the energy of the Universe.
The best part, though?
You get to do it all while feeling at home within your being.
You get to feel calm, relaxed and at ease while you create more money than ever before!
You have worked so hard to get to where you are.
I see you.
I honor you.
Now you get to relax, sis.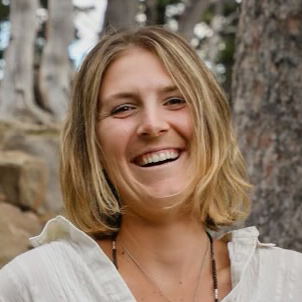 Joining 6 Figure Energy Mastermind has opened up monumental shifts for my coaching business as well as my personal growth. The mastermind supports each of the women's individual journeys while cultivating a beautiful community feel. Having a group of intelligent, wise and motivated women to lean on has been a true gift in my life right now. The words that come to mind to describe this Mastermind are expansive, creative, nurturing and impactful. Caitlin's teachings have completely shifted my mindset and how I show up in life. After each training I feel lit up and inspired to adopt and embody these high-level principles in every area of my life. Caitlin provides a framework that is both tactical and spiritual to tap into and embody the energy of a 6 figure earner. 
Kaylee Murray
You get to relax into the knowing of how powerful, wise and worthy you are. You get to relax into the knowing that…
What you want also wants you and is already on its way to you.
I am here to help you step into your power like never before, claim your worth and align with the upleveled version of you that already exists.
The 6 Figure Energy woman is someone who:
Is ready, open and available for higher level circumstances
Is done playing small and ready to explode in every area of her life
Attracts, magnifies and pulls towards her positive life circumstances
Knows it's time to have massive visibility
Knows that people just want to be in her energy and hire her
Ready to make this your reality?
You know what you've been able to do on your own as a Coach.
Now it's time to get curious about what might be possible…
with advanced business trainings, implementation of the laws of the Universe, group coaching, a community of other brilliant, like-minded women and daily support on Marco Polo.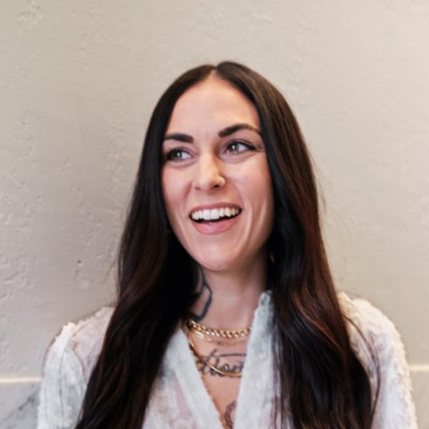 She has the ability to target where your patterns originated from and helps you see and understand how your earliest childhood experiences setup old belief systems. With just those connections and comprehension alone, I was able to begin shifting my way of thinking, and immediately start showing up differetly in certain situations. Working with Caitlin feels like being cracked open, then forced to sit and look at all the exposed parts of yourself you've never seen – then implementing all that new acquired knowledge to rebuild a version of yourself you never thought possible.
Gianna Sferlazza
1:1 90 minute strategy call
12 month coaching container
Online portal with pre-training work, check-list, recordings, bonus trainings and resources to maximize and support your journey
12 group coaching sessions
M-F daily Marco Polo access to Caitlin and the group
Community of high-vibe women sharing a similar vision and goals
A companion Journal to aide the experience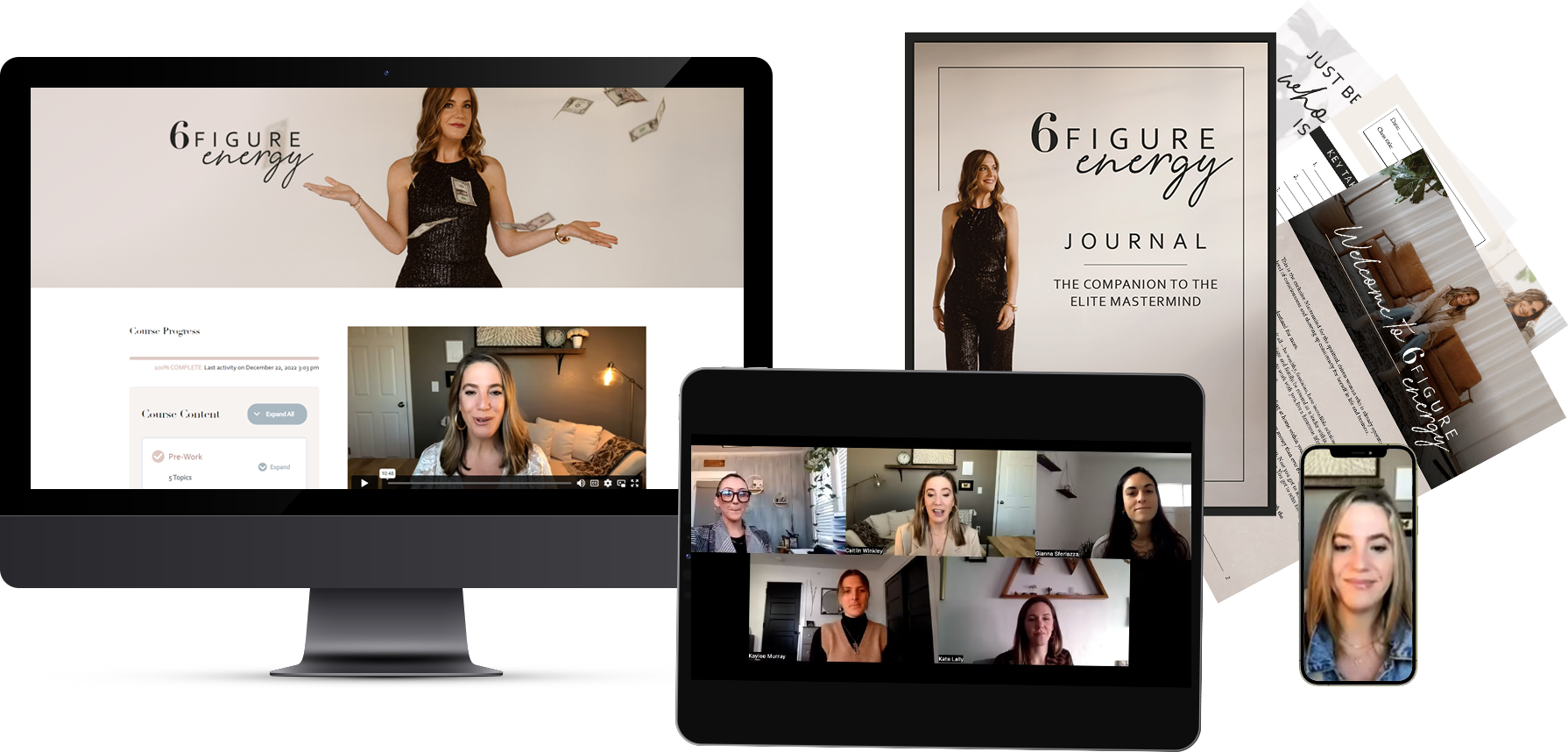 The law of increase
Empowered selling
High level brand identity
The power of the must
Understanding limiting beliefs
Money mindset
How to quantum leap
Advanced coaching skills
The energy of your business
Soon to be released
Soon to be released
Soon to be released